Lucasfilm congratulates Marvel on taking the largest domestic box office opening weekend title with a great photo.
Marvel's Avengers: Infinity War exploded at the box office bringing in $640.9 million globally in its opening weekend. Domestically it brought in $257.7 million which beat the previous record holder for the largest domestic opening ever, Star Wars: The Force Awakens. With grace and dignity, Lucasfilm handed Marvel the title with a great note that featured Rey handing Iron Man the Skywalker lightsaber.
Congratulations, Marvel. Infinity War was incredible and deserves this honor!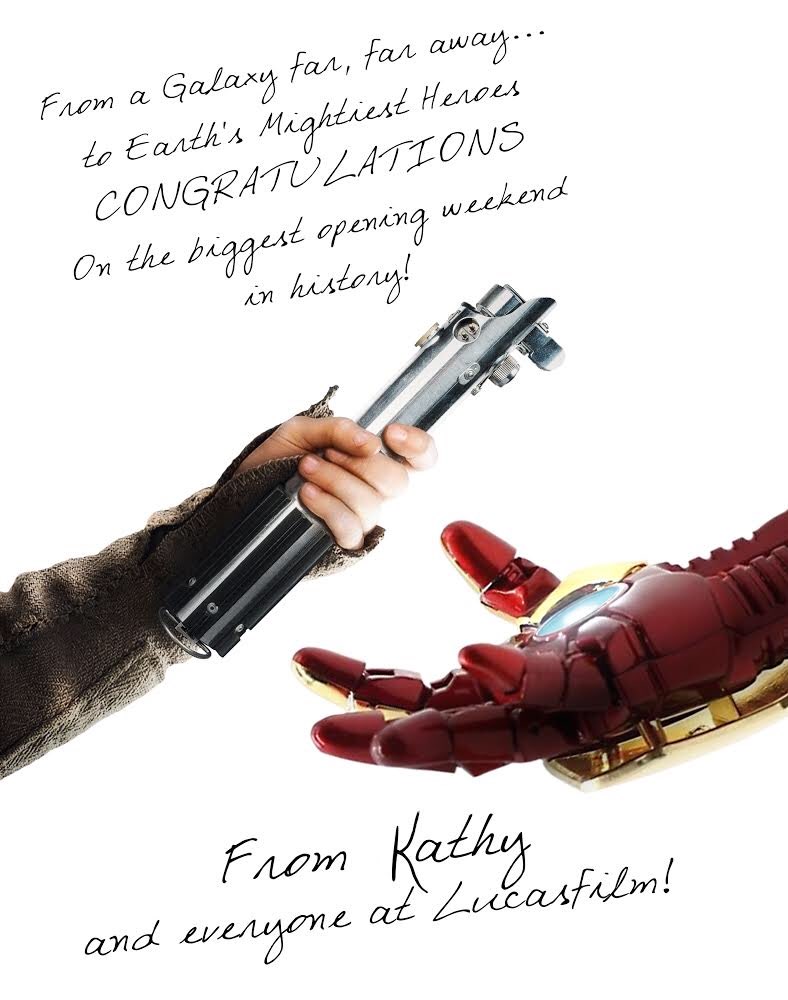 ----------
You can also follow Realm Beyond Sight on
Facebook
and
Twitter - RealmBeyondS
for the latest news and fun conversations!
Source:
Twitter - Star Wars