Hasbro buys the Power Rangers franchise from Saban Entertainment.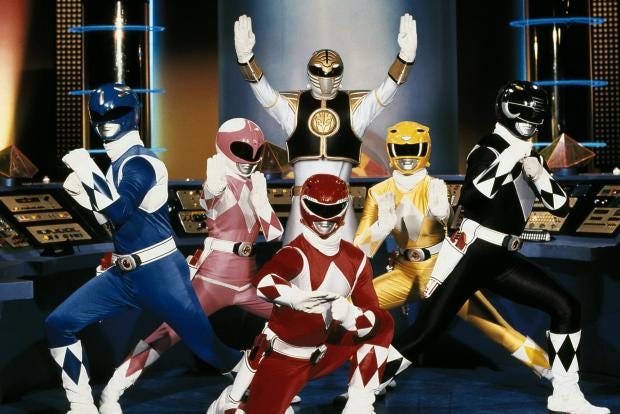 It has been announced that Hasbro is buying the Power Rangers franchise from Saban Entertainment. Saban created Power Rangers and has been in control for the last 25 years and has done an amazing job with the property. The deal looks like it was made for $522 million.
Hasbro chairman and chief executive officer Brian Goldner made the following announcement concerning the deal,
""Power Rangers is an iconic brand built on a heritage of great storytelling and merchandising with tremendous upside potential when fully executed across Hasbro's Brand Blueprint. Shortly after entering into our licensing arrangement, it became clear that now was the time to begin investing in unlocking Power Rangers' full potential. We see significant opportunity for Power Rangers across our entire Brand Blueprint, including toys and games, consumer products, digital gaming and entertainment, as well as geographically throughout our global retail footprint. We couldn't be more pleased that Haim Saban will continue in a consulting role to further guide our development of this valuable property for the next generation of Power Rangers fans.""
Founder of Saban Brands and creator of Power Rangers, Haim Saban, spoke about his excitement for the deal and spoke about how he will still be involved with the property.
""25 years after launching Power Rangers, I believe the future for this brand has never been greater. Hasbro's leadership in innovation, storytelling and brand stewardship make it the perfect company to further develop the global reach and appeal of the Power Rangers property. I look forward to working with Brian and the team in the years to come.""
Are you a fan of Power Rangers? Are you excited to see what Hasbro will have in store for your favorite heroes?
----------
You can also follow Realm Beyond Sight on
Facebook
and
Twitter - RealmBeyondS
for the latest news and fun conversations!
Source:
Comic Book Movie