The Tyrannosaurus Rex stands triumphant in the newest poster for Jurassic World: Fallen Kingdom.
One day ahead of the new trailer release, Universal Pictures has given fans a new poster for Jurassic World: Fallen Kingdom. This new poster features the iconic Tyrannosaurs Rex roaring as a volcano erupts in the background. The poster also heartbreakingly comes with the tagline "The park is gone." I have loved this franchise since the day I saw Jurassic Park in the theaters as a child and it has been such a wild ride. I cannot wait to see what this film has in store for fans and where the story takes us.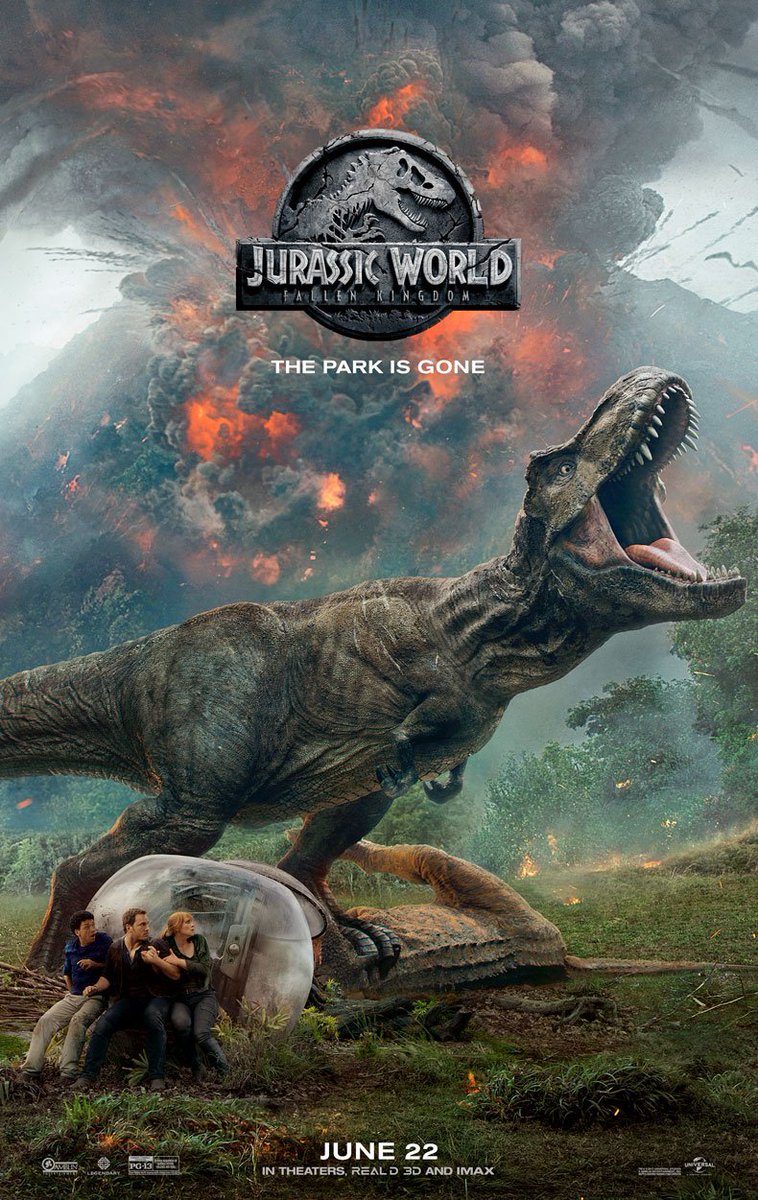 Jurassic World: Fallen Kingdom will be in theaters on June 22, 2018.
----------
You can also follow Realm Beyond Sight on
Facebook
and
Twitter - RealmBeyondS
for the latest news and fun conversations!
Source:
Twitter - Jurassic World