Bruce Campbell releases an official thank you to fans as he retires as Ash from The Evil Dead.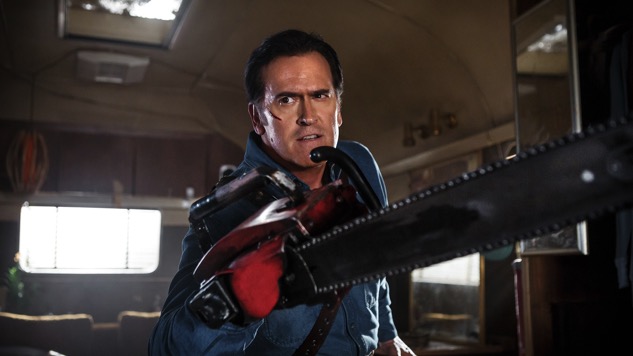 After 39 years, actor Bruce Campbell has officially announced that he is retiring the character of Ash from The Evil Dead franchise. He released an official statement on his Facebook page thanking fans for their continued support.
"Good people, Evil Dead fans everywhere, I bid you a heartfelt farewell playing Ash - the character I took acting lessons with for 39 years.
I am hereby retiring from that portrayal. It's time. I followed Ash from his formative years thru his mid-life crisis and decline. What a thrill! What a privilege!
We had a great resurgence with the help of Starz (kudos not jeers, folks). They made it possible for 15 more hours of Evil Dead-ness in your life - the equivalent of 10 more features!
Is Ash dead? Never. Ash is as much a concept as a person. Where there is evil in this world, there must be one to counter - man or woman, it matters not.
Thanks for watching.
Love, Bruce"
It's sad to see this character go but Campbell gave a great farewell and answered many potential question that fans may have had. All my best to him in the future.
----------
You can also follow Realm Beyond Sight on
Facebook
and
Twitter - RealmBeyondS
for the latest news and fun conversations!
Source:
Facebook - Bruce Campbell