New set photos give us a clear look at the new Shazam costume for the DC film.
Wow! The Shazam set photos from Toronto keep rolling out and these two new photos gives fans a clear look at actor Zachary Levi in the new Shazam suit. I have to say that I am impressed. They pulled this costume straight from the comic pages.
I do think it is interesting that these heroes all seem to make their suits out of the same material though. One thing that I hope looks better on screen than in these photos are the built in muscle in the suit. I know Zachary Levi bulked up for this role but in the second photo you can clearly see the spots in the suit that have some added muscle padding. I just hope this is not obvious on screen. It was obvious in the Justice League for Superman's suit and it looked bad. But I have to say that I am enjoying what I am seeing so far of Levi as Shazam.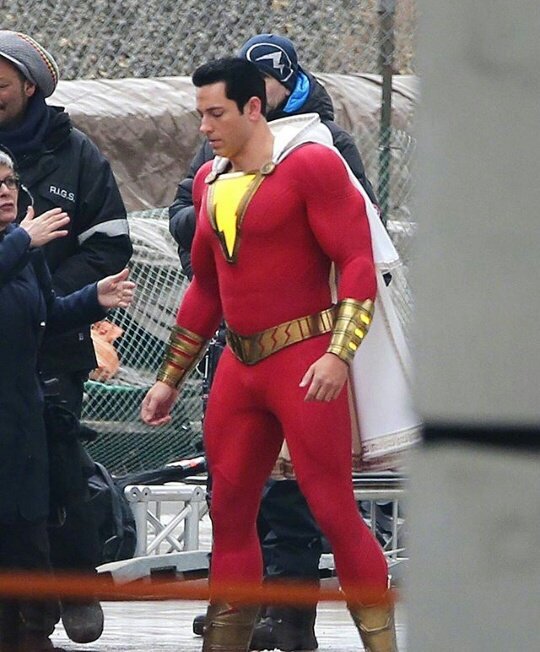 Now that we have a full look at Zachary Levi in the Shazam suit, what do you think? How does it rank compared to other DC suits we have seen in the DCEU?
--------
Show your support by "liking" and following my Facebook and Twitter accounts. Get the latest news and fun conversations!
Facebook
and
Twitter - RealmBeyondS
Source:
Twitter - Paul Flanagan
Source:
Twitter - isaacbmm