New poster and full length trailer for Marvel's Cloak and Dagger dives into the characters' past.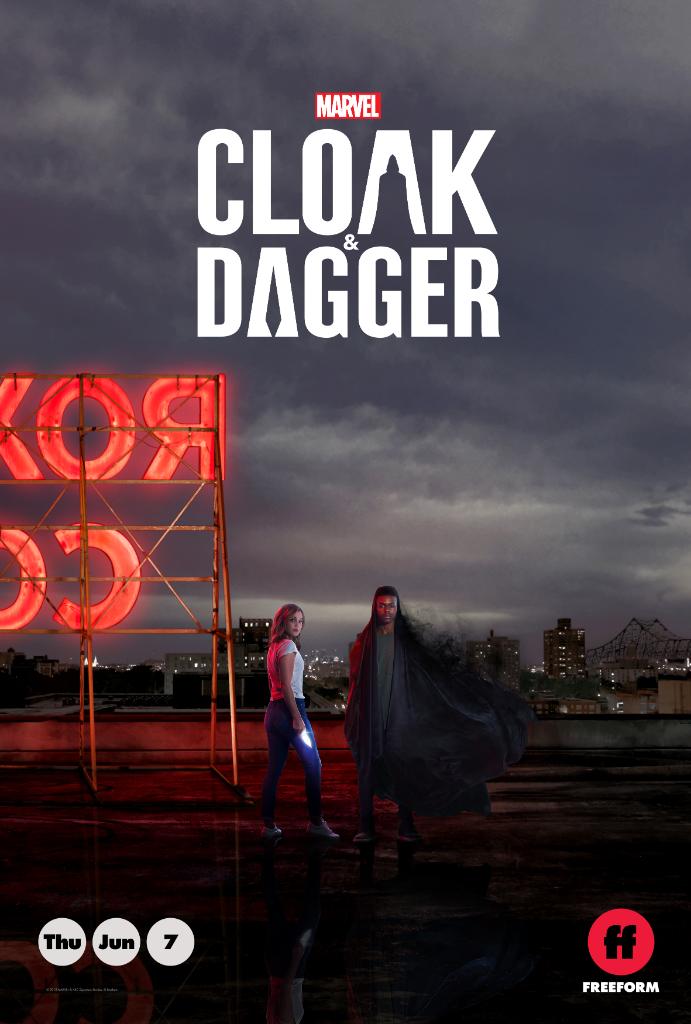 Marvel is done with the teasers. The first full length trailer for Freeform's new show Cloak and Dagger and been released and it shows off some really interesting footage. This new trailer dives into the characters' past and shows a little of how they come together and what their abilities look like. These characters are pretty deep so there is a lot of potential here. I'm excited to see what this show has in store for fans.
Synopsis:
"Marvel's Cloak & Dagger is the story of Tandy Bowen (Olivia Holt) and Tyrone Johnson (Aubrey Joseph) – two teenagers from very different backgrounds, who find themselves burdened and awakened to newly acquired superpowers which are mysteriously linked to one another. Tandy can emit light daggers and Tyrone has the ability to engulf others in darkness. They quickly learn they are better together than apart, but their feelings for each other make their already complicated world even more challenging."
Cloak and Dagger will air on Freeform on June 7, 2018.
----------
You can also follow Realm Beyond Sight on
Facebook
and
Twitter - RealmBeyondS
for the latest news and fun conversations!
Source:
YouTube - TV Promos
Source:
Twitter - Marvel Entertainment