This behind the scenes video shares the magic of creating Star Wars: The Last Jedi's bombing run scene.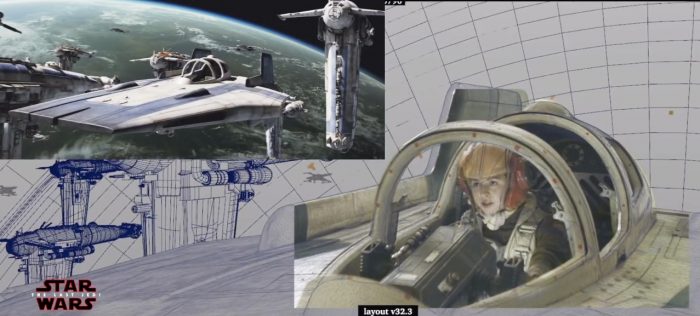 Check out this really cool video released by Industrial Light and Magic that dives behind of the scenes and looks at the visual effects of the bombing run from Star Wars: The Last Jedi. This is the scene that opened the film where Resistance bombers are trying to take out a First Order Dreadnought. The video shares the process of combining CGI with live action footage that was shot on a green screen set.
"Take a look behind the magic at the Oscar nominated Visual Effects of Star Wars: The Last Jedi. In this clip we see what kind of damage a single rebel can inflict on the empire."
Show your support by "liking" and following my Facebook and Twitter accounts. Get the latest news and fun conversations!
Facebook
and
Twitter - RealmBeyondS
Source:
YouTube - ILMVisualFX