Jessica Jones is cuffed in a new image from Jessica Jones Season 2.
It looks as though Jessica Jones is up to her usual tricks. Anew image has been released that features Jessica (Krysten Ritter) chained and cuffed at a police precinct while talking on the phone. The funny thing here is that if she really wanted to she could easily break through those chains and just walk out. So it makes you ask yourself why is she in jail? Did she let herself get captured? Who is she calling? Check out the photo below and let me know your thoughts in the comments.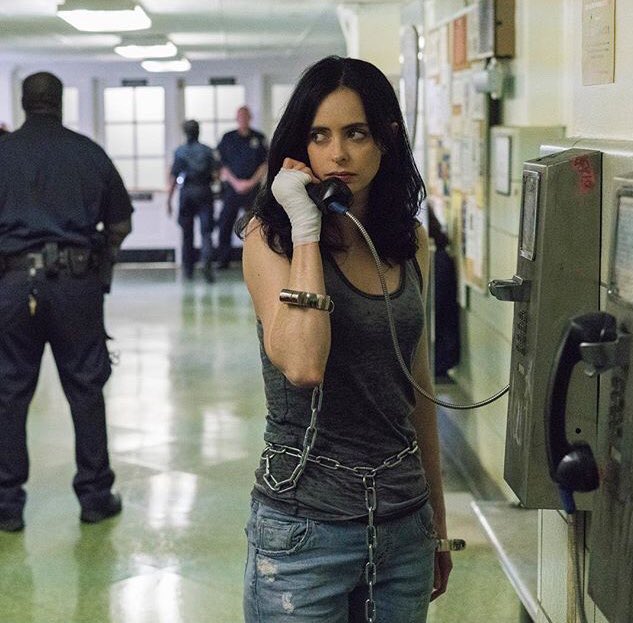 Jessica Jones Season 2 will stream on Netflix on March 8, 2018.
Show your support by "liking" and following my Facebook and Twitter accounts. Get the latest news and fun conversations!
Facebook
and
Twitter - RealmBeyondS
Source:
Twitter - Marvel UK & Ireland