Wreck-It Ralph 2 will include all the Disney princess as well as Marvel and Star Wars characters!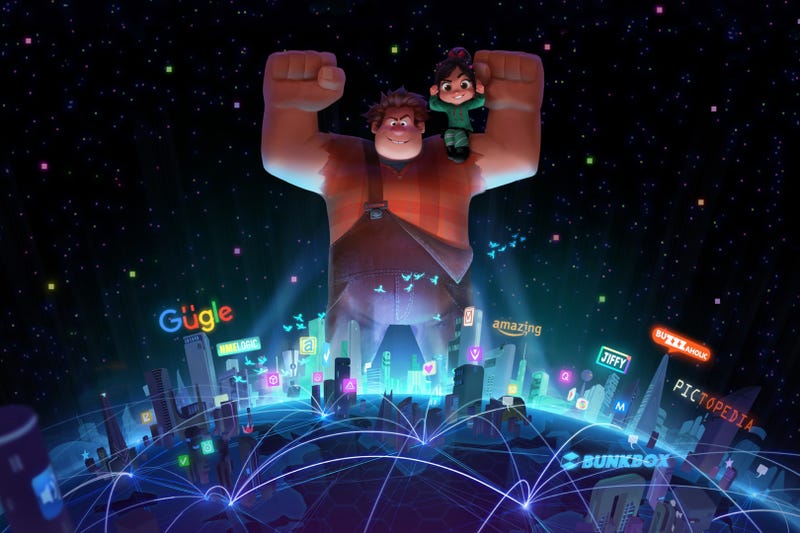 Wow. Wreck It Ralph was an fantastic movie but the sequel is lined up to be truly amazing! Disney showed off a clip yesterday at the D23 Expo in Anaheim, California that had those in attendance going crazy. The clip features all of the Disney princesses (which are amazingly being voiced by their original living voice actors!), Marvel characters, Star Wars characters, and more! I cannot wait!
I don't want to spoil the exact details of the scene but I will talk about the general aspect of it. If you would like to read the scene in detail head down to the source link below. *Minor spoilers ahead* The new film has Ralph (John C. O'Reilly) and Vanellope (Sarah Silverman) getting sucked into the internet in order to find a spare part to fix Sugar Rush after it breaks. A new character, Yesss, takes them to OhMyDisney.com, "the happiest place online". There, Ralph and Vanellope see the Millennium Falcon flying around and a place where avatars can turn themselves into Marvel characters like Iron Man, Gamora, even Stan Lee. The real excitement comes however when a group of stormtroopers lead all of the Disney princesses by. One thing leads to another and Vanellope is interacting with the princesses and invited to join them. Soon C-3PO joins the scene as well. The jokes play out fast and perfect and it is amazing that Disney was able to pull in all of their properties in what looks like a seamless scene. I am really excited for it.
If this is just a glimpse of what is to come in the sequel there is a good chance that it could top the original. Are you excited for Wreck-It Ralph 2?
Ralph Breaks the Internet: Wreck-It Ralph 2 will be in theaters on November 21, 2018.
--------
Show your support by "liking" and following my Facebook and Twitter accounts. Get the latest news and fun conversations!
Facebook
and
Twitter - RealmBeyondS
Source:
io9