Two new photos show off new character designs for Young Justice: Outsiders.
This is what Young Justice fans have been waiting for! All new character designs have been shown off at San Diego Comic-Con and the team is looking great. The show's third season is titled Young Justice: Outsiders and will feature the return of fan favorite characters as well as introduce some new ones.
Seen in the photo above are: (left to right) Static, Kid Flash, Robin, Wonder Girl, Spoiler, Blue Beetle, Thirteen, Arrowette, Arsenal, and Beast Boy. This new season sees Stephanie Brown become Spoiler and the new hero known as Arrowette is the little girl that Artemis saved in Season 2.
Below is another image of some original Yuong Justice heroes in what looks like military special ops uniforms. Featured in the photo are: Artemis, Nightwing, Aqualad, and Superboy.
I got into Young Justice late and caught up. The show was amazing. I am glad that it is coming back and I cannot wait for this new season to be released.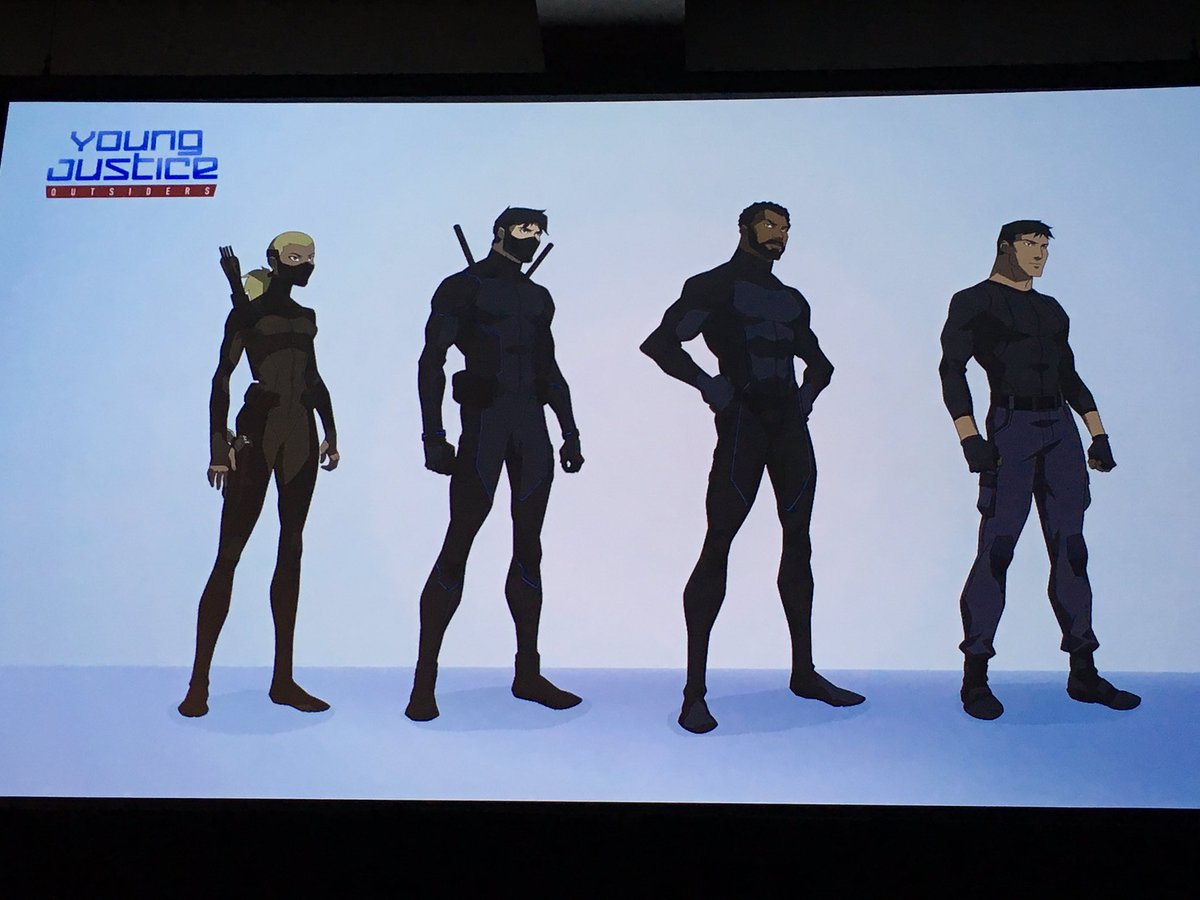 Young Justice: Outsiders (season 3) is set to have 26 episodes and will stream on Netflix in 2018.
Show your support by "liking" and following my Facebook and Twitter accounts. Get the latest news and fun conversations!
Facebook
and
Twitter - RealmBeyondS
Source:
Collider
Source:
Twitter - DC Comics