New Marvel poster for Avengers: Infinity War shows off a bearded Steve Rogers and blonde Black Widow.
Marvel revealed a new poster for the upcoming film Avengers: Infinity War and it features some of fans' favorite characters. You have Star-Lod, Rocket Racoon, Drax, Groot, Thor, Loki, Vision, Scarlet Witch, Falcon, and last but certainly not least Steve Rogers and Black Widow. You'll notice that the last two certainly have a new look.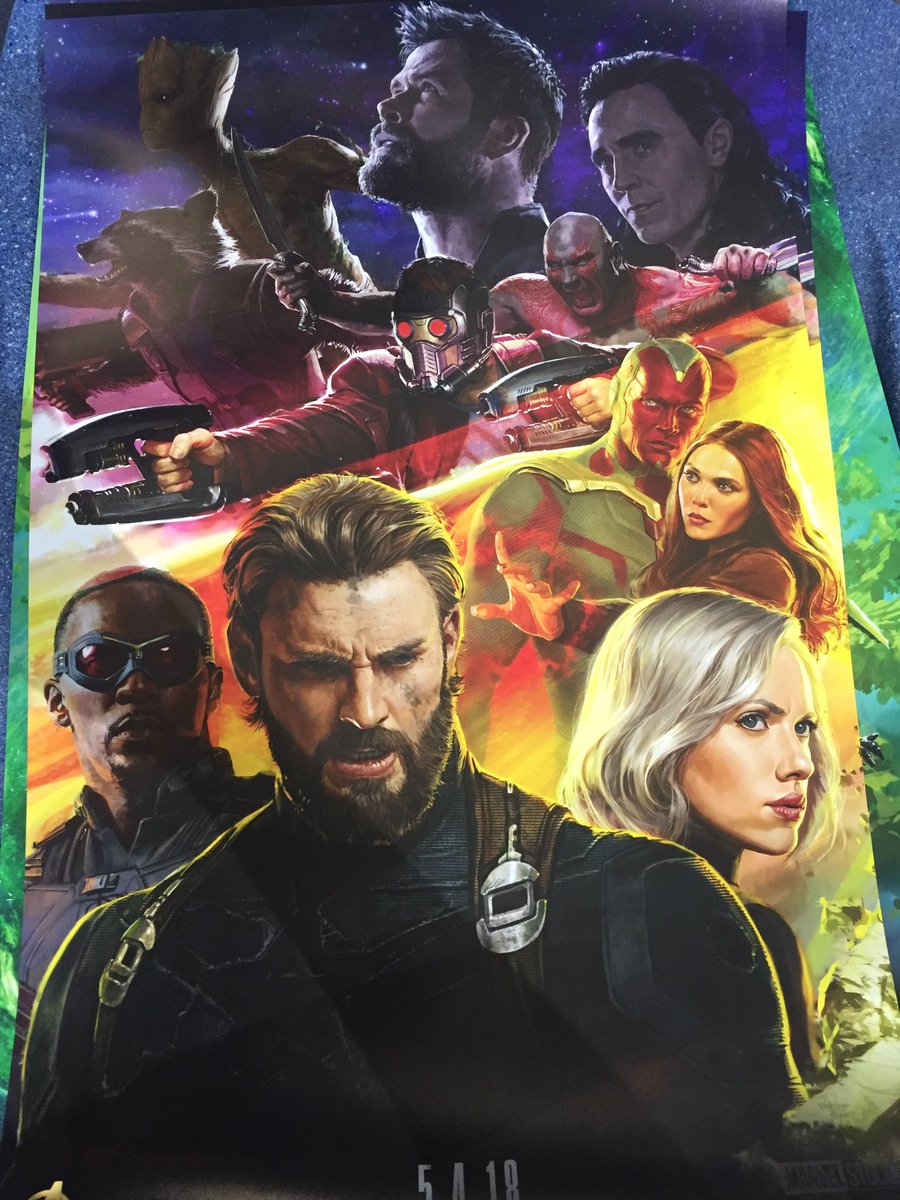 At the moment I am hesitant to call Steve Rogers "Captain America" because of his fugitive status and the fact that he may have left the name behind when he went into hiding. You certainly noticed that Steve is now sporting a full beard. Could he be going by his comic alias of "Nomad" in this film or at least have the name dropped in a joke? Secondly, you'll see that Natasha Romanoff, aka Black Widow, has blonde hair in this film. Could this be something to do with her in hiding as well or is this a clever nod to the second comic Black Widow, Yelena Belova?
What are you thoughts on this poster and Steve Rogers and Black Widow's new look?
Avengers: Infinity War will be in theaters on May 4, 2018.
--------
Show your support by "liking" and following my Facebook and Twitter accounts. Get the latest news and fun conversations!
Facebook
and
Twitter - RealmBeyondS
Source:
Twitter - BossLogic