Marvel reveals the first look at Captain Marvel, film setting, villains, and the return of Nick Fury for her solo film.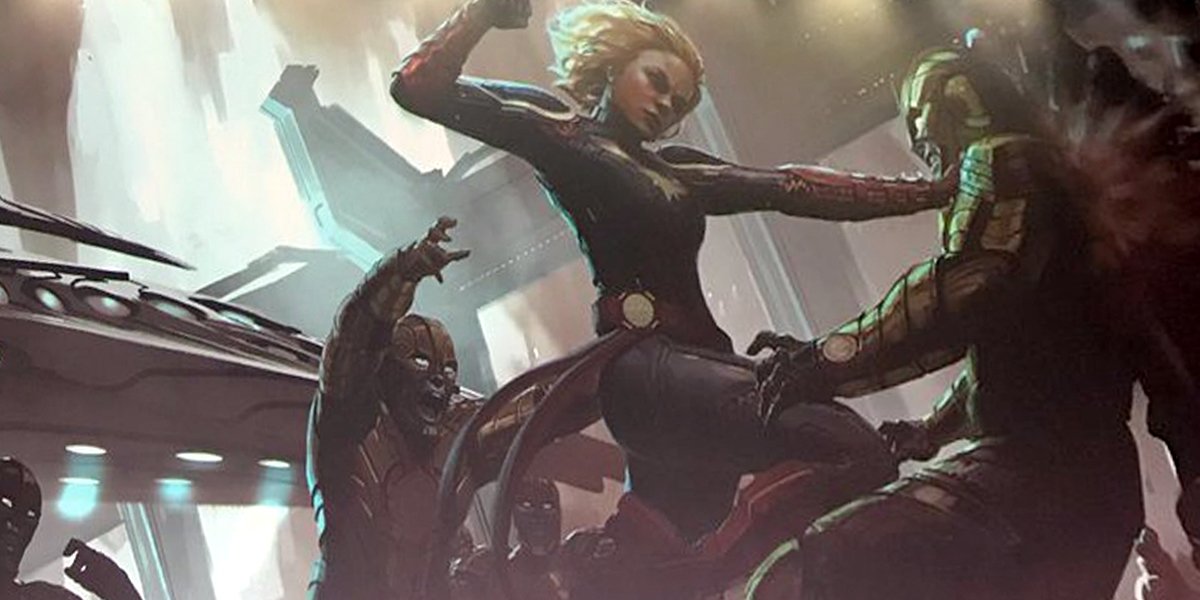 Strap in Marvel fans, Kevin Feige has revealed some amazing things for the upcoming Captain Marvel film that will star Brie Larson as Carol Danvers / Captain Marvel. Several official art pieces reveal our first look at Captain Marvel and she looks absolutely amazing. She was ripped right from the comic and I am loving it! Other art pieces revealed that the villain in the film will be the Skrull race which is going to be incredible. The Skrulls are an alien race that have shape-shifting abilities that want to invade Earth while in a prolonged war with the Kree race (seen in Guardians of the Galaxy and Agents of SHIELD).
The announcements didn't stop there either. It was revealed that this film would be taking place in the 1990's and that Samuel L. Jackson would be making a return as Nick Fury. One change to his character that was mentioned was that Fury will still have both eyes in this film.
This is a lot of exciting news! It's interesting that they are putting Captain Marvel in the '90s and it'll be fun to see how that setting plays out in the larger Marvel Cinematic Universe. Where has she been this whole time and why did she step into the shadows during all the MCU events? I am definitely excited for this film and think that Brie Larson was a perfect casting.
Below you can see another piece of art of Brie Larson as Captain Marvel and art of the Skrull.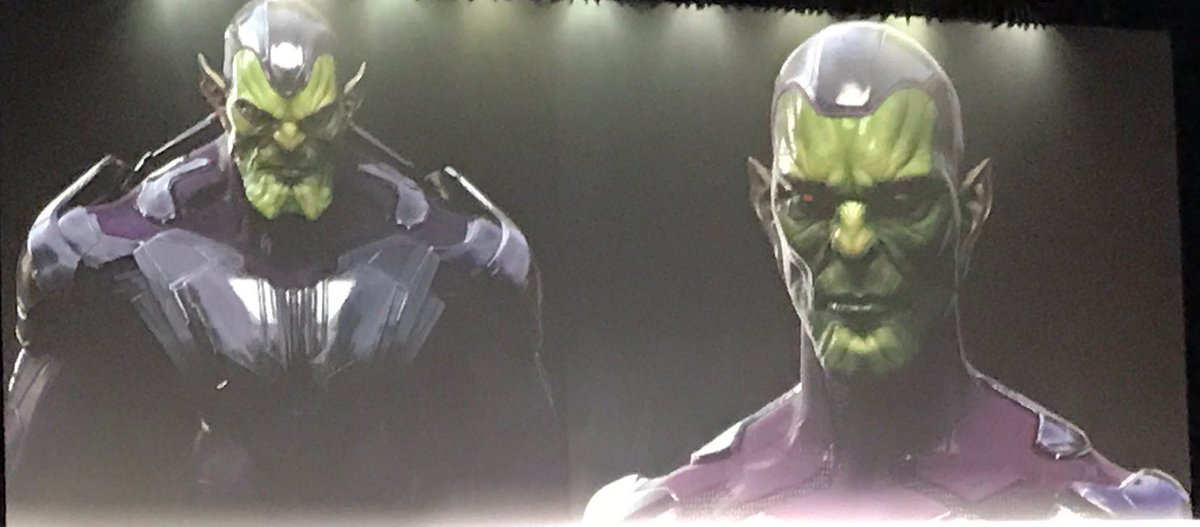 Captain Marvel will be in theaters on March 8, 2019.
Show your support by "liking" and following my Facebook and Twitter accounts. Get the latest news and fun conversations!
Facebook
and
Twitter - RealmBeyondS
Source:
The Hollywood Reporter
Source:
Twitter - Comic Book Resources
Source:
Twitter - deducinglyssy
Source:
Twitter - ComicBookDebate