The original Mondasian Cybermen are returning to Doctor Who!
I never thought we would see this but the BBC has officially revealed that the original Mondasian Cybermen are returning to
Doctor Who
next season! These Cybermen made their first appearance in the 1966 William Hartnell serial "The Tenth Planet" and have remained a fan favorite ever since.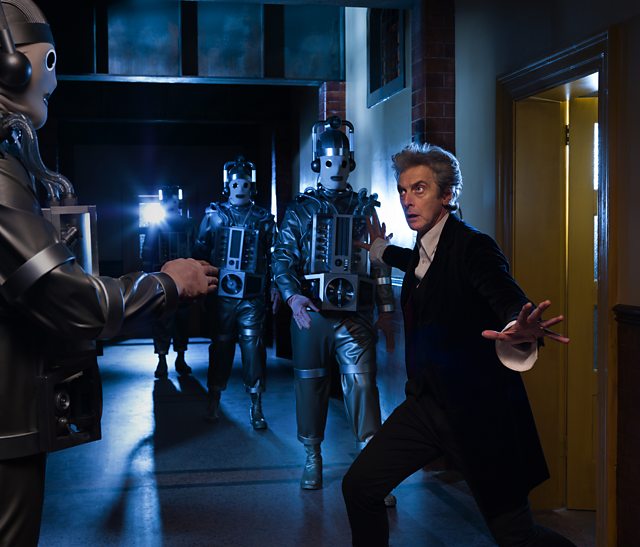 Pictured above is Peter Capaldi as the Doctor with the Mondasian Cybermen. This seems properly fitting as this is Peter's favorite
Doctor Who
villain and this upcoming season is his last on the show. The Mondasian Cybermen will be appearing in episodes 11 and 12 alongside "Capaldi as the Doctor, Pearl Mackie as Bill Potts, Matt Lucas as Nardole and Michelle Gomez as Missy".
Doctor Who
will premiere on Saturday April 15, 2017.
----------
Show your support by "liking" and following my Facebook and Twitter accounts. Get the latest news and fun conversations!
Facebook
and
Twitter - RealmBeyondS
Source:
BBC