New promotional image for Amazon's The Tick shows off a new costume for our blue hero.
When Amazon aired it's pilot episode for their show
The Tick
fans absolutely loved it. It was pretty well agreed on that actor Peter Serafinowicz (
Guardians of the Galaxy, Shaun of the Dead
) nailed the role of the title character. However, his suit seemed to be the one thing that fans agreed was just "okay". A new costume has been debuted that is much more pleasing than the original suit.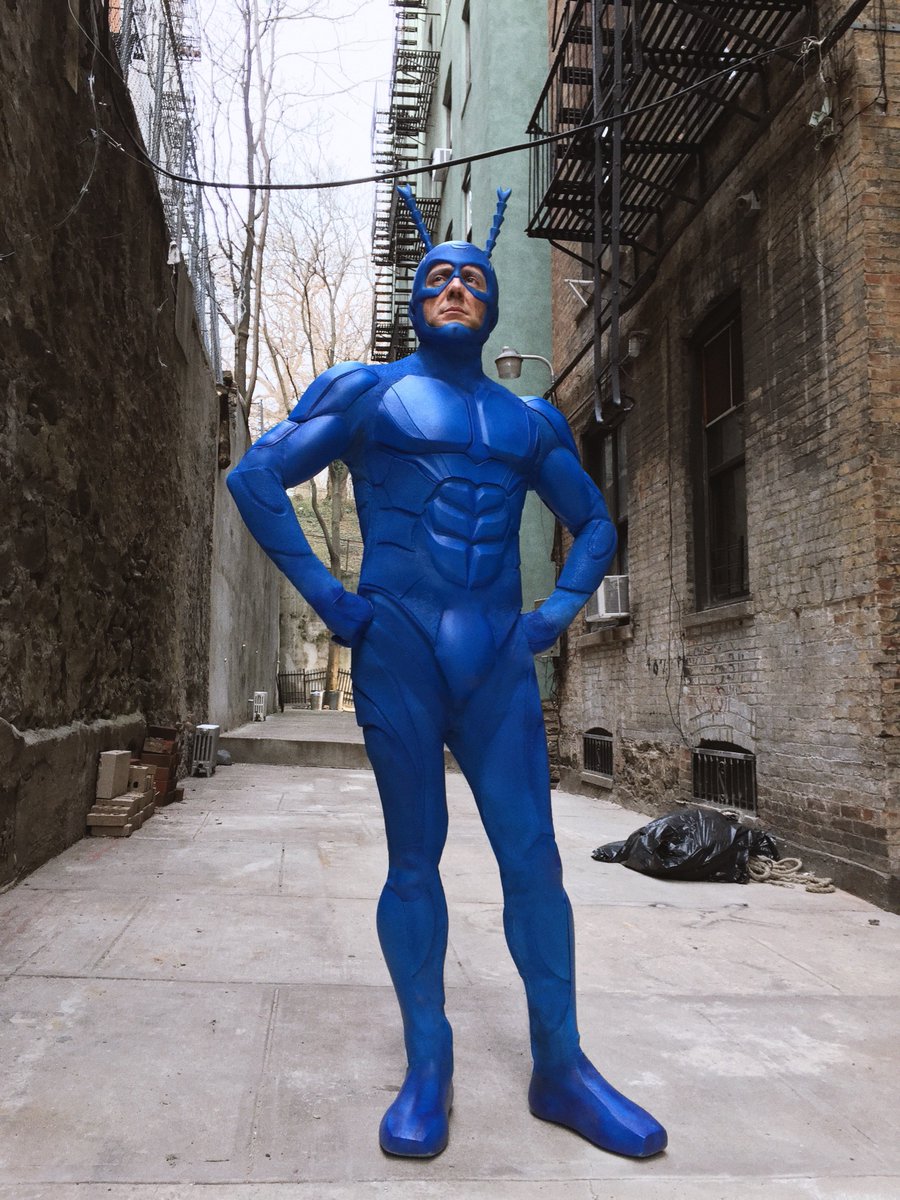 New suit for The Tick.
This new suit has a much cleaner and more "super hero" look than the original. Also, the color is much better this time around. You can see the original suit from the pilot episode below.
The Tick's suit from the pilot episode.
Filming for
The Tick
is currently underway but no release date has been set for the first season of the show. What do you think of the new suit for the series? Have you seen the pilot episode? Looking forward to more of The Tick's adventures? Let me know in the comments!
--------
Show your support by "liking" and following my Facebook and Twitter accounts. Get the latest news and fun conversations!
Facebook
and
Twitter - RealmBeyondS
Source:
Twitter - The Tick