The Doctor Puppet sings The 12 Doctors of Christmas.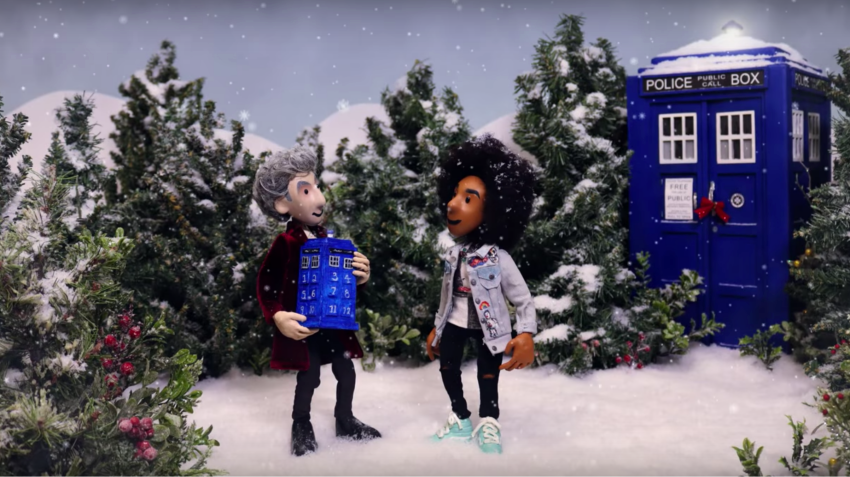 To celebrate the holiday, the Doctor Puppet released a new music video that sings through the 12 Doctors of Christmas (sung to The 12 Days of Christmas). It is a fun video that will make fans smile and laugh.
Lyrics:
On the Earth day of Christmas my Time Lord gave to me
the most fantastic presents that I could hope to see
Twelve guitars strumming
Eleven fezzes dancing
Ten sneakers running
Nine jumpers knitting
(no more)
Eight watches ticking
Seven brollies twirling
Six broaches purring
Five cricket balls
and that's not all
Four festive scarves
Three yellow cars
Two joyful tunes
and a TARDIS in a scrap yard
Show your support by "liking" and following my Facebook and Twitter accounts. Get the latest news and fun conversations!
Facebook
and
Twitter - RealmBeyondS
Source:
YouTube - Doctor Puppet