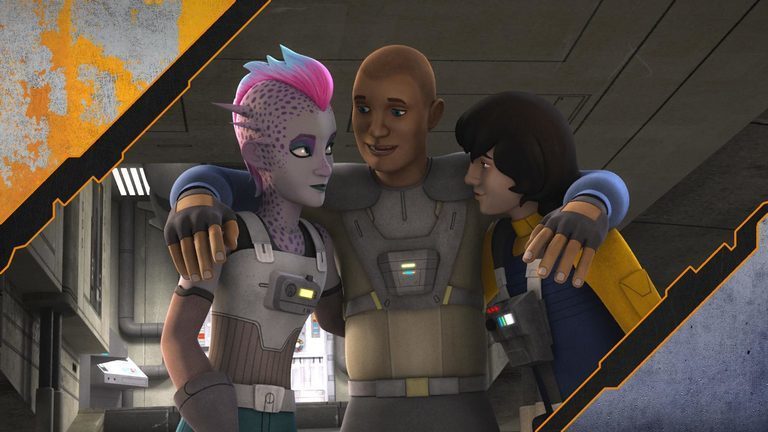 Let's head behind the scenes of the hit Disney show Star Wars Rebels and get some great inside information concerning the season 3 episode "Iron Squadron".
"In this installment of Rebels Recon, we take a closer look at the Star Wars Rebels episode "Iron Squadron," in which the Ghost crew meets a band of scrappy rebels with plans to defend their homeworld of Mykapo from the Empire. Host Andi Gutierrez (or Gooti Terez if you like nicknames) sits down with the show's creators and stars, including Justin Ridge, Taylor Gray, Henry Gilroy, and more to discuss the making of the episode."
Enjoy.
Show your support by "liking" and following my Facebook and Twitter accounts. Get the latest news and fun conversations!
Facebook
and
Twitter - RealmBeyondS
Source:
YouTube - Star Wars