Brilliant fan trailer pits Marvel's Thor against DC's Superman in an epic showdown of the gods.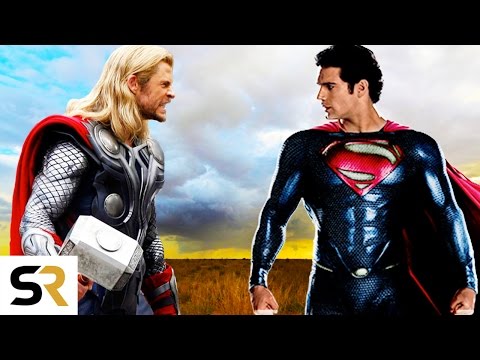 What would happen if the Marvel Cinematic Universe's and DC Extended Universe's (arguably) strongest heroes went toe to toe? This amazing video from Screen Rant pits Marvel's Thor against DC's Superman and lets them battle it out. We of course won't ever see this on the big screen so it is really cool to see how well the footage in this video is spliced together to create this showdown.
If Thor and Superman were to really go up against each other whose side would you be on?
Show your support by "liking" and following my Facebook and Twitter accounts. Get the latest news and fun conversations!
Facebook
and
Twitter - RealmBeyondS
Source:
YouTube - Screen Rant