X-Men: Apocalypse deleted scene from the mall is all sorts of fun and features Jubilee's powers!
Bryan Singer what is wrong with you!!!
A new deleted scene from
X-Men: Apocalypse
has been shared by "Xmenladies" on Tumblr and it is probably the best part of the whole movie and it's not even in the movie!
The deleted scene features Scott Summers, Jean Grey, Jubilee, and Nightcrawler having fun at the mall while "Safety Dance" plays in the background. This is such a fun scene and everything that I wanted to see! Case in point, it has Jubilee playing video games at the arcade in a mall. YES!! (Fans of the 90's animated
X-Men
will understand my excitement here.) If that is not enough, we actually get to see Jubilee use her powers! WHY WAS THIS CUT?! Singer, you moron! Anyway, enjoy the scene below.
(*Looking for a better quality video.)
Did you love that scene as much as I did?? I cannot understand how that was cut from the film. Especially Jubilee using her powers. Come on. For all the Jubilee fans out there, let's see it again.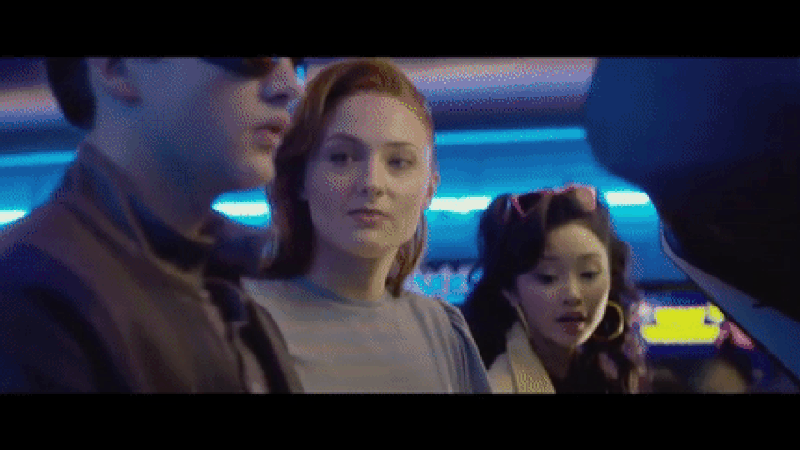 YES! Jubilee, you rock!
What did you think of this scene? Think it should have been kept in the theatrical cut of the film?
-------------------
Show your support by "liking" and following my Facebook and Twitter accounts. Get the latest news and fun conversations!
Facebook
and
Twitter - RealmBeyondS
Source:
io9
Source:
YouTube - Jubilation Lee