3 new photos from Amazon's live action The Tick are released!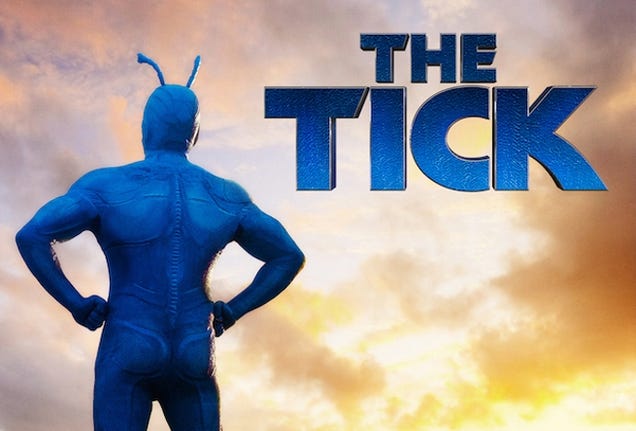 Fans have been asking for it and today Amazon delivered. Take a look at the first 3 photos officially released for the upcoming Amazon Video show
The Tick
. The three photos feature a title banner with the backside of The Tick, The Tick himself (actor Peter Serafinowicz), and Whoopi Goldberg interviewing another superhero.
Show synopsis:
"In a world where superheroes have been real for decades, an underdog accountant with zero powers comes to realize his city is owned by a global super villain long-thought dead. As he struggles to uncover this conspiracy, he falls in league with a strange blue superhero. The Tick stars Peter Serafinowicz (Guardians of the Galaxy), Griffin Newman (Vinyl), Jackie Earle Haley (Watchmen), Valorie Curry (House of Lies), Yara Martinez (Jane the Virgin) and Brendan Hines (Scorpion). The Tick is executive produced by Ben Edlund (Supernatural), Barry Josephson (Bones) and Barry Sonnenfeld (A Series of Unfortunate Events), directed by Wally Pfister (The Dark Knight), and written by Edlund. The Tick is a co-production with Sony Pictures Television."
I don't know if this show will live up to the amazing 2001 series but it's worth a shot.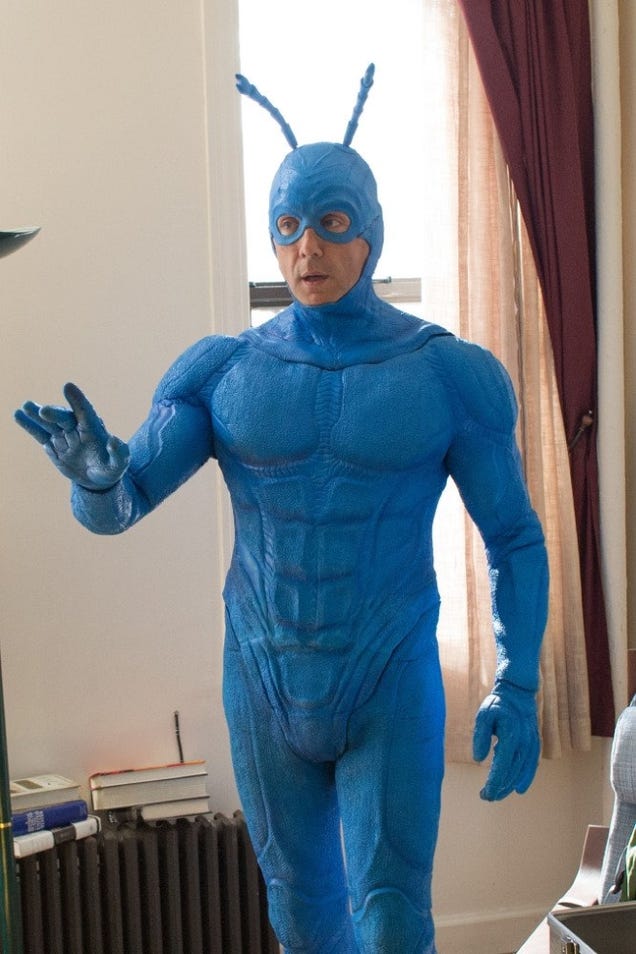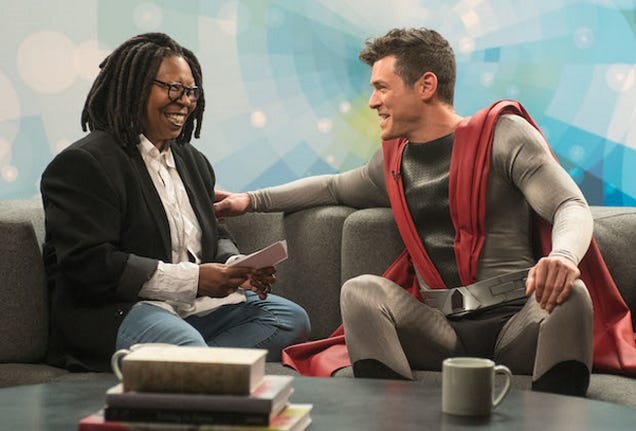 The Tick
will be available to stream on Amazon Video on August 19, 2016.
Show your support by "liking" and following my Facebook and Twitter accounts. Get the latest news and fun conversations!
Facebook
and
Twitter - RealmBeyondS
Source:
io9