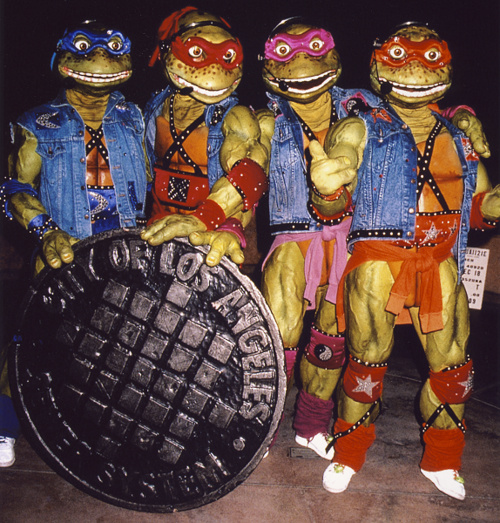 Screen Junkies has taken a new route with their Honest Trailer and have dived into the Teenage Mutant Ninja Turtles: Coming Out of their Shells musical tour! This hit tour was sponsored by Pizza Hut in 1990 and had the four Turtles rocking out as a band to some (arguably) great songs. (Full confession, I had (and still have) this cassette and loved it.
"You've seen the TV shows, movies, video games, and breakfast cereals! Now relive the Turtles' long-forgotten...concert film?"
Enjoy.
Show your support by "liking" and following my Facebook and Twitter accounts. Get the latest news and fun conversations!
Facebook
and
Twitter - RealmBeyondS
Source:
YouTube - Screen Junkies