Artist creates a piece of wonderful concept art for Captain Hydra.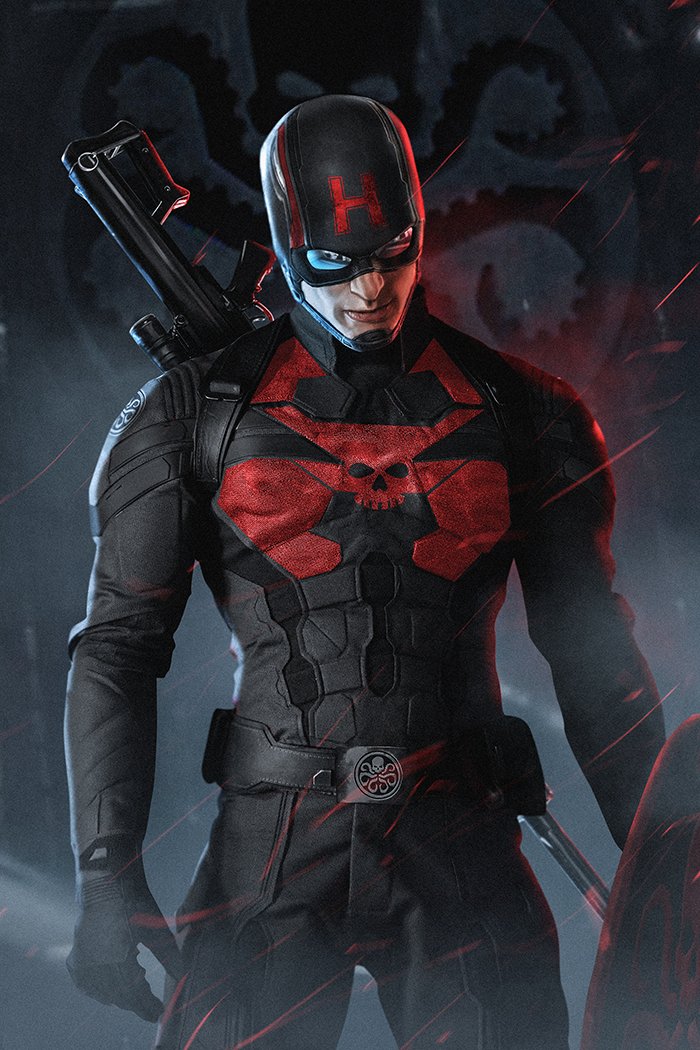 Marvel dropped a big bomb on the comic world this week by revealing at the end of Captain America's newest comic that he has in fact been working with Hydra all along. Many fans are okay with it saying change is good while many are outraged. I happen to be in the latter camp. This isn't change. This is something that literally goes against what the character has stood for for the past 75 years and is wrong.
Anyway, artist and Twitter user "BossLogic" created a great piece of art that takes a look at what "Captain Hydra" would look like. Despite not liking the idea I have to say that this is a pretty cool piece of art.
Hail Hydra?
----------
Show your support by "liking" and following my Facebook and Twitter accounts. Get the latest news and fun conversations!
Facebook
and
Twitter - RealmBeyondS
Source:
Twitter - Boss Logic