New posters reveal all new costumes for Daredevil, Elektra, and Punisher in Daredevil season 2.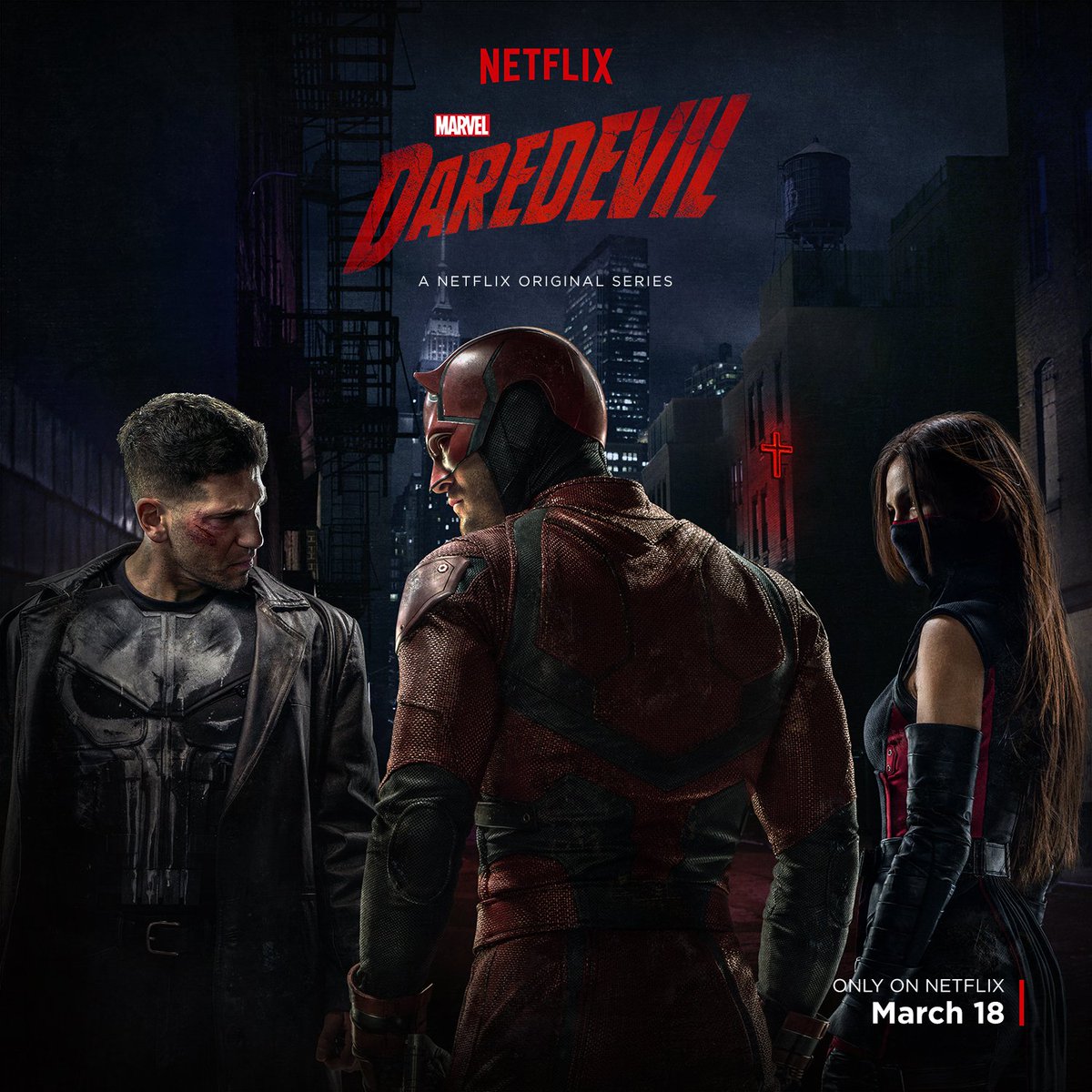 New promotional material is popping up for season 2 of
Daredevil
that shows off Daredevil, Punisher, and Elektra all in new costumes.
Daredevil and Elektra look great but the big reveal here is Punisher wearing his iconic skull on his chest. I have to say however that I am completely underwhelmed by his look. I like this it looks like he may be wearing a kevlar vest but the overall look is just another Punisher outfit to me (yet still badass). It has a larger skull but similar to what we saw Thomas Jane wear in the The
Punisher
film. I also know there isn't a lot you can do with his look but I think I just expected something more.
Daredevil
season 2 will stream on Netflix on March 18, 2016.
Show your support by "liking" and following my new Facebook and Twitter accounts. Get the latest news and join in the fun conversations!
Facebook
and
Twitter - RealmBeyondS
Source:
Twitter - Marvel
Source:
Imgur