Daredevil fights off The Hand in a new piece of Daredevil season 2 promotional material.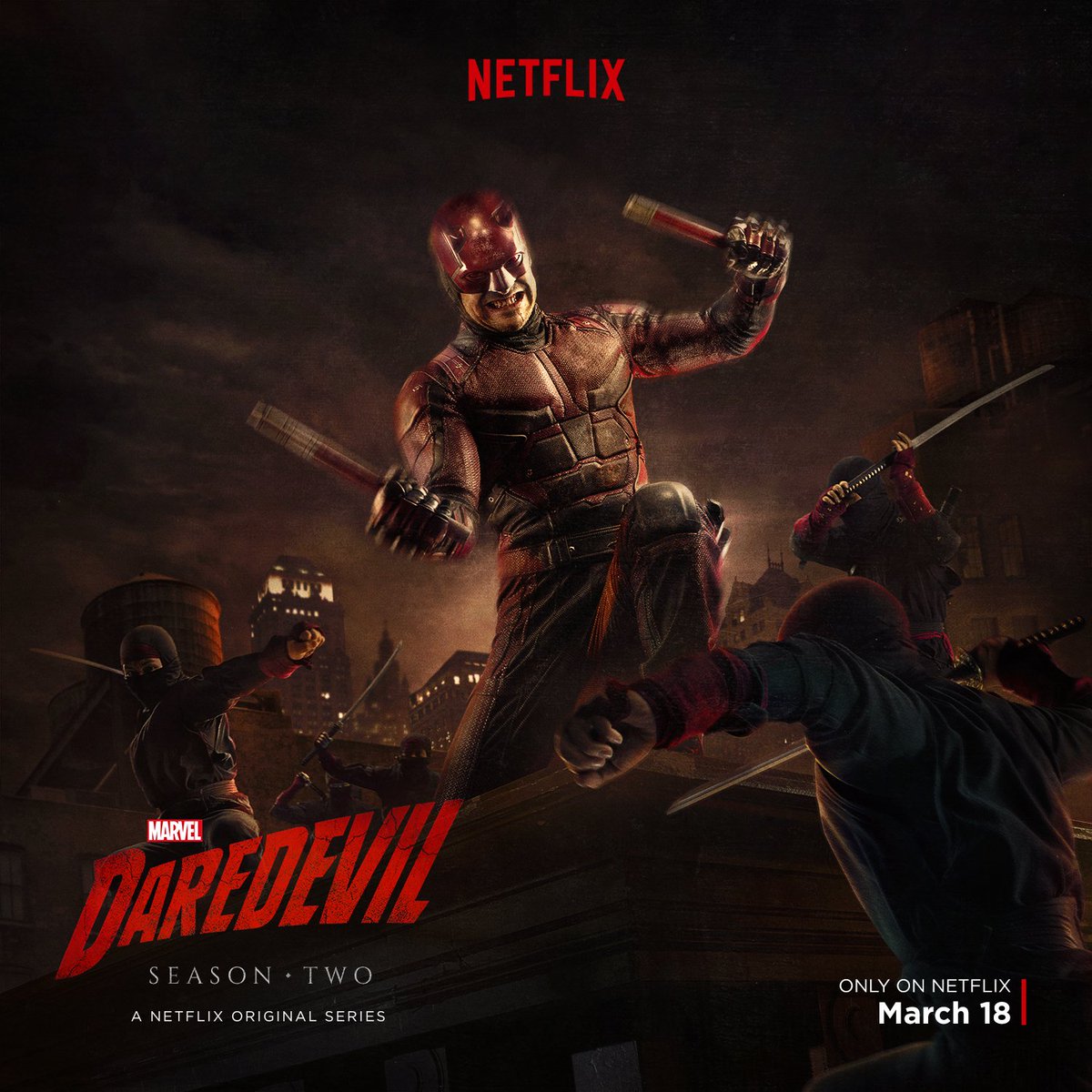 Take a look at this new piece of promotional material for Marvel and Netflix's
Daredevil
season 2! It features Daredevil (Charlie Cox) fighting off members of the ninja clan known as The Hand. This is a great shot and I cannot wait to see The Hand in action throughout this upcoming season.
Daredevil
season 2 will stream on Netflix on March 18, 2016.
Show your support by "liking" and following my new Facebook and Twitter accounts. Get the latest news and join in the fun conversations!
Facebook
and
Twitter - RealmBeyondS
Source:
Twitter - Daredevil