Cosplay Closet - Slave Leia Poppins and Bert Solo! A Star Wars and Mary Poppins mash-up!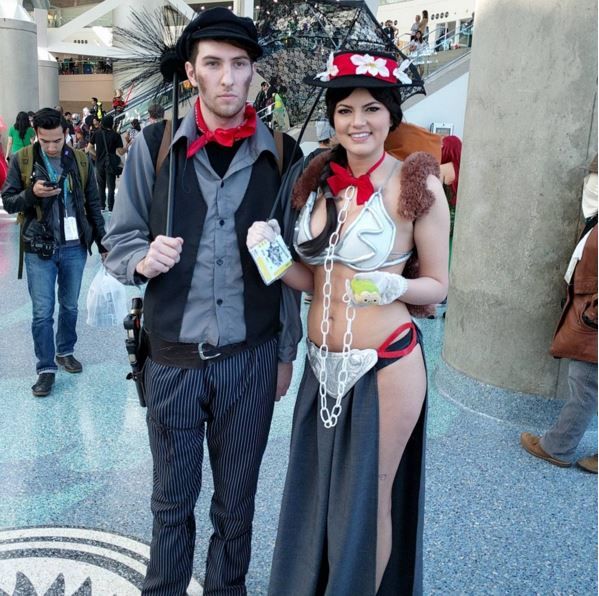 Well this is a first. Take a look at this incredibly fun mash-up cosplay couple from Wonder Con in Anaheim this past weekend. The photo comes from photographer David Ngo. The identity of Bert is unknown but Leia Poppins goes by the alias
stephanie_cosplays
. I love that she is holding a tiny Jabba plush. This is a fun cosplay that I am sure got a lot of attention throughout Wonder Con. Great job, guys!
---------------
Show your support by "liking" and following my Facebook and Twitter accounts. Get the latest news and fun conversations!
Facebook
and
Twitter - RealmBeyondS
Source:
Neatorama