See the evolution of Harrison Ford's career in this clever piece of art.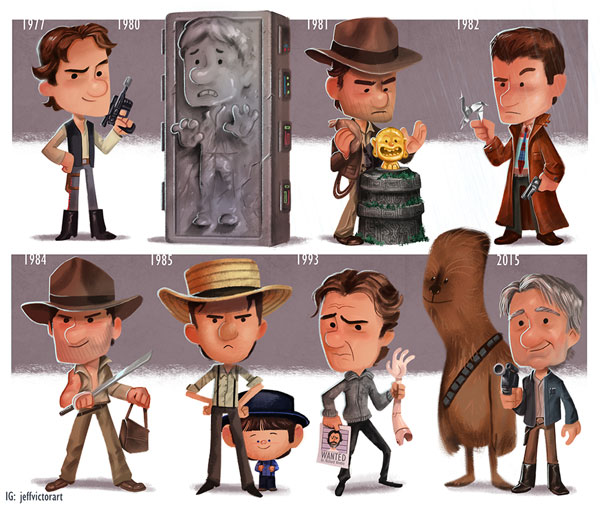 Artist Jeff Victor has created a new piece of art that shows off the evolution of Harrison Ford's film career in the best way possible.
"This one is of one of my favorite actors of all time- Harrison Ford. His portrayals of Han Solo and Indiana Jones are legendary, but he's also an accomplished dramatic actor in such films as Witness and the Fugitive. I tried to give a good overview of his career, choosing his most iconic roles."
-----------
Show your support by "liking" and following my new Facebook and Twitter accounts. Get the latest news and fun conversations!
Facebook
and
Twitter - RealmBeyondS
Source:
Geeks Are Sexy