Art posters beautifully show off a The Legend of Zelda film as though created by Hayao Miyazaki's Studio Ghibli.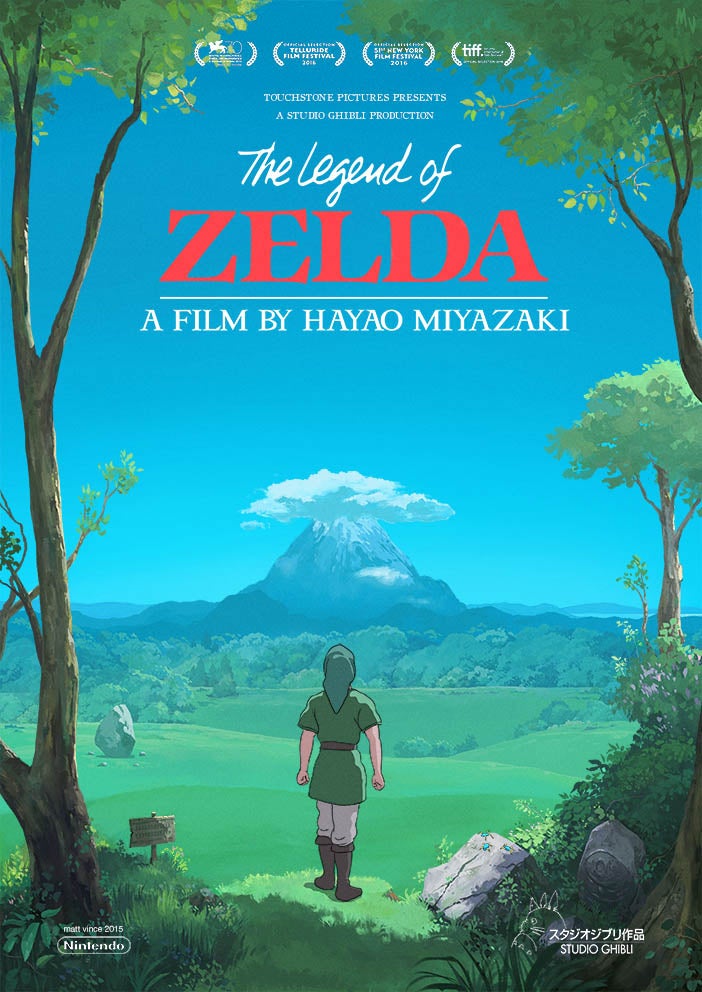 I was recently shown these pieces of art and instantly became excited. Artist Matt Vince created three film posters that show what it may look like if Hayao Miyazaki's Studio Ghibli created a film base off of
The Legend of Zelda
. Judging from the logo on the posters it may be focused on the original 1986 game.
Without question I know I, and millions of others, would sit down and watch a
The Legend of Zelda
film created by Studio Ghibli. These art pieces capture Studio Ghibli's art style beautifully and focus on the game's three main characters; Link, Princess Zelda, and Ganondorf. Well done, Matt!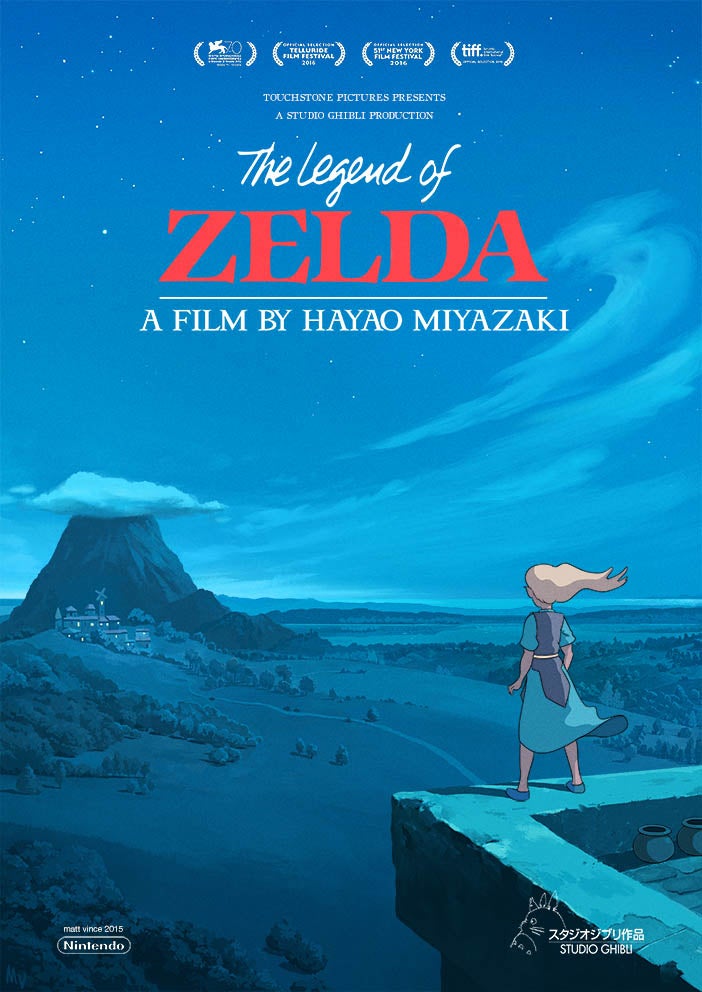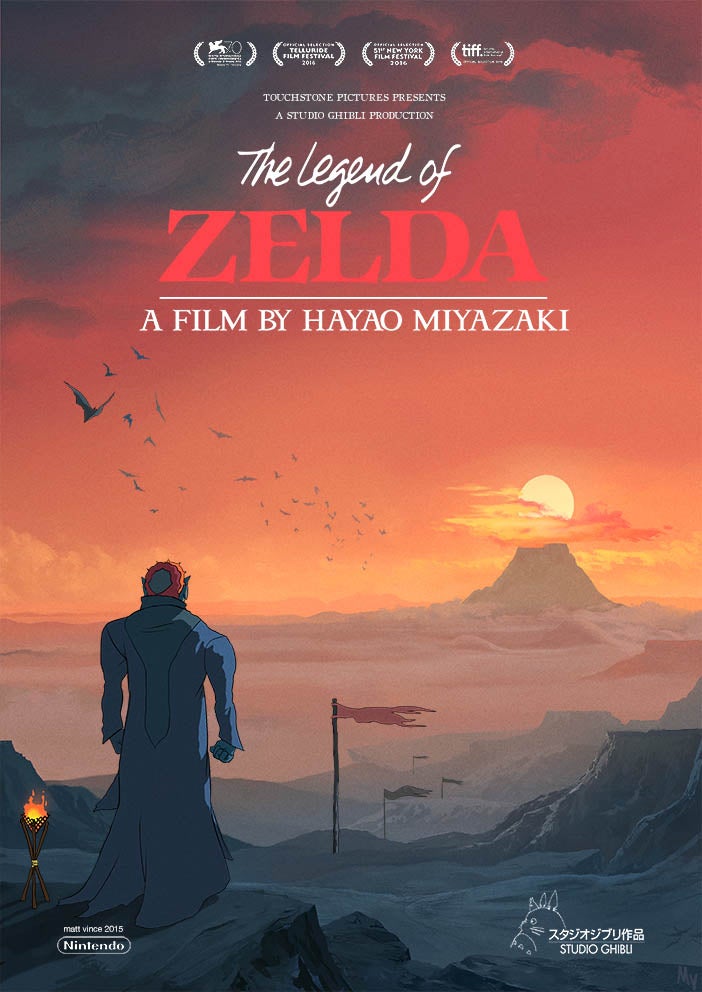 Show your support by "liking" and following my new Facebook and Twitter accounts. Get the latest news and fun conversations!
Facebook
and
Twitter - RealmBeyondS
Source:
Kotaku