New promo image gives fans their first look at Jay Garrick in The Flash season 2!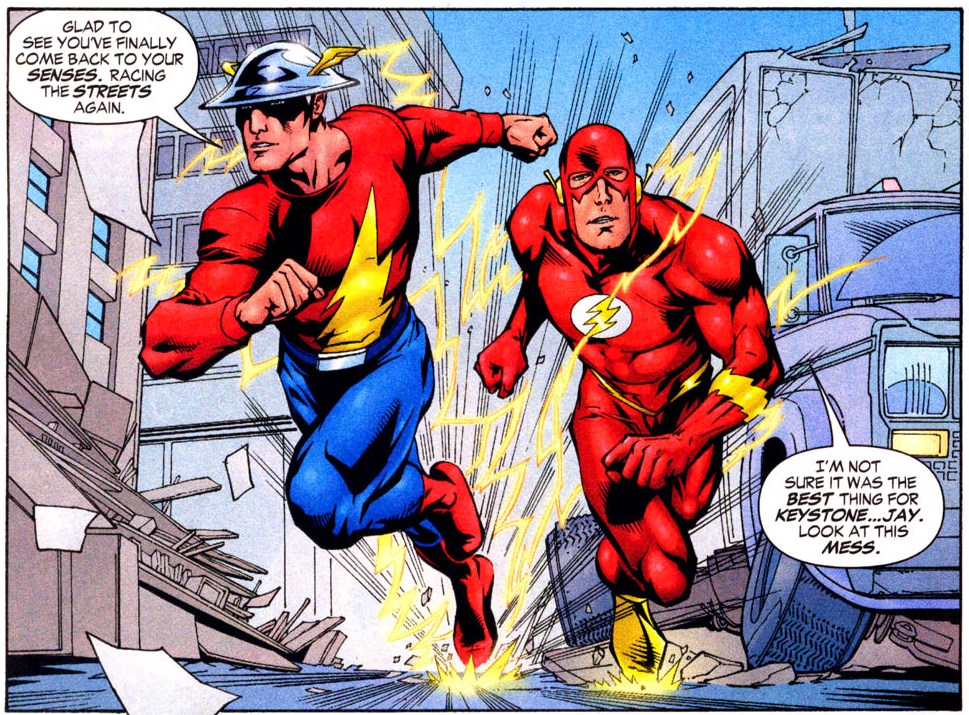 At the end of its first season,
The Flash
introduced the multiverse theory and even had
Jay Garrick
's iconic silver helmet come sliding onto screen as a fun little Easter egg. Fans hoped upon hope that Garrick would soon make an appearance on the show and it looks like they are getting their wish.
The Flash
's official Instagram account has released a new promotional photo that features our Flash, actor Grant Gustin, running beside Jay Garrick. The fun part is that they modeled the new photo after an old
The Flash
comic cover. Brilliant.
The Flash
had an amazing first season and the end was simply jaw dropping. Now that they are going to play around with multiple Flashes the story should get very interesting! I'm excited.
Be sure to follow my new Twitter account for the latest news and fun conversation!
Twitter - RealmBeyondS
Source:
Instagram - cwtheflash